AECE, a group with multiple skills
For 40 years, AECE has been a leading equipment manufacturer, specializing in the study, design, production, industrialization and integration of functional assemblies for civil and military aeronautics, armament and industry.
In 2021, AECE took a new step in its development by integrating the Gérard Perrier Industrie group, which specialises in the design, production, installation and maintenance of electrical, electronic, automation and instrumentation equipment for industry.
Our skills and our diverse professions allow us to master the entire industrial process. Our key words: step ahead, tailor-made and adaptability.
Our Research & Development department is on constant watch, looking for new partnerships. What's our goal ? To acquire new competences and diversify our target markets in order to meet the technological challenges of our customers;
We offer customized solutions, thanks to a team of competent engineers and technicians.
7700
m²
of industrial space
50
%
engineers & managers
A diversified turnover
---
30
%
Military Aeronautics
20
%
Land Military and Marine
Our skills
---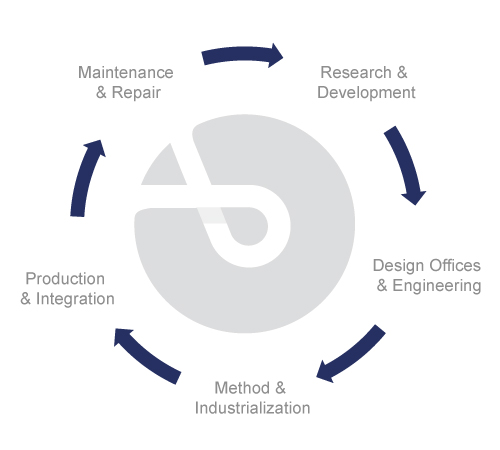 Guarantee performance over time, in terms of availability, quality and innovation.
Global offer: Design offices + Manufacturing + Maintenance
---
Electronics
Cables and harnesses
Automation and control-command system
Electricity and Electrotechnics
Industrial IT
Mechanics & Hydraulics
Production & Integration
Quality Control
Product Life Cycle Management
---
PLM
Configuration management
Industrialization
MRO
Obsolescence management
Reduction of environmental impacts
A network of industrial partner
---
Based in an aeronautical industrial area, we have a network of partners in the fields of precision mechanics and composite manufacturing.
Our experience in aeronautics, space and defense
---
We manufacture equipment for the most demanding customers.
Our customers